August 11th, 2010
Things are growing – surprise surprise!
Check out my oregano! (last time)

I have a whole row of tomatoes now, although only a couple of them are bearing fruit, and it's currently only the Mexican Midgets. I sure hope I get some heirlooms soon – my roommates have a measly little tomato plant with larger tomatoes then I have! (from May)

Here's an especially large plant that I needed to buy reinforcements for: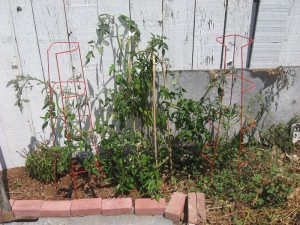 And that area that I planted some seeds in a little while ago:

My garden spot is full of life (not just giant zucchinis):

Beans too!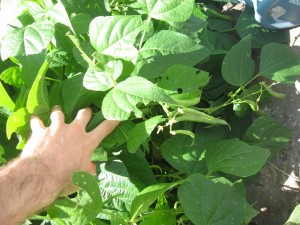 It had been ages since I took a roof shot – look at the difference since November:

And while I was up there, here's a shot of Sutro Tower:

P.S. — I have a drummer and there will be shows soon….(get excited!)
No Comments
No comments yet.
Comments RSS TrackBack Identifier URI
Leave a comment