June 25th, 2010
Wow, it's had to have been a while since an update, eh? Since May. Well, check it out!
My tomatoes are flourishing, altho tha pepper has seen better days. It's pretty impressive what the oregano looks like – and it smells great!

A kale plant I picked (and made curry with – will blog about that soon as I took pics) that started in an egg carton in my window (sorry so blurry):

Lettuce of three different varieties, also started in my window: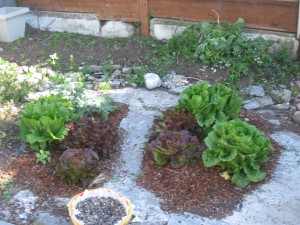 The front patch of plants on the left is butternut squash, which sprouted 4x faster then the black beauty zucchini in the back (barely visible from this angle – way less sun on that part of the garden). To the right are the string bean plants: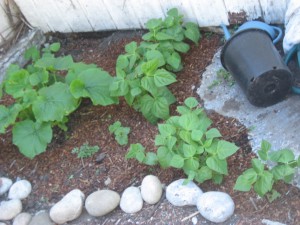 Seriously, look at this tomato plant!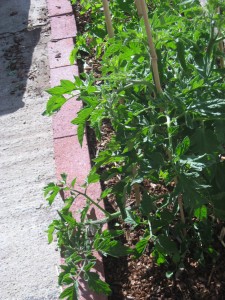 I'm a bit concerned about the fence that threatens to fall over and squash this plant, which I guess you can't see very well from this picture. The fence broke off and is getting worse, so I've written the neighbors a note – it's been REALLY windy recently too, so that doesn't help.
No Comments
No comments yet.
Comments RSS TrackBack Identifier URI
Leave a comment