HELL YEAH! Severe Bass and the Bad Decisions are looking to come RAWK YER FACE OFF!

The band sounds really tight and we're looking to play some rock music at any gathering – a show, bar, your backyard or basement – anywhere there's people and we'll show up to make some noise!

The sound is a mix of punk/metal/grunge, with maybe just a hint of folk. We prefer to think of it as RAWK, but why not take a listen our DIY "Righteous Demo" (released April 2015) and decide for yourself? For downloads, please go here
Ants

Audio clip: Adobe Flash Player (version 9 or above) is required to play this audio clip. Download the latest version here. You also need to have JavaScript enabled in your browser.


FU Santos

Audio clip: Adobe Flash Player (version 9 or above) is required to play this audio clip. Download the latest version here. You also need to have JavaScript enabled in your browser.


German Girl

Audio clip: Adobe Flash Player (version 9 or above) is required to play this audio clip. Download the latest version here. You also need to have JavaScript enabled in your browser.


Sluttering/May 4th (Jawbreaker Cover, used with Permission)

Audio clip: Adobe Flash Player (version 9 or above) is required to play this audio clip. Download the latest version here. You also need to have JavaScript enabled in your browser.
All we want is a place to show up, play some loud, (occasionally vulgar) music, and help everyone have a good time all around. Just let us know when and where, and we'll come out for some rawkin. We're working on building the fan base, and will certainly do our best to bring some folks out to party.

Any and all bands/venues/people throwing parties who've listened to what we've got above can contact us at gigs@severebass.com and someone will get back to you ASAP!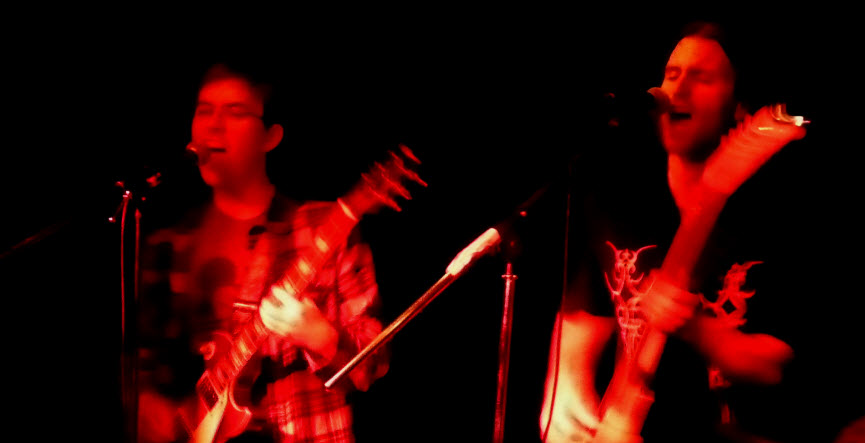 Severe Bass is Anthony Severo (bass / vocals)
The Bad Decisions are Steve Bealey (guitar / bkg vocals) & Robert Morse (drums!)